Considering New Construction? Advantages of a Buyer's Agent
Posted by Becky Lusch on Monday, May 7, 2018 at 10:25 PM
By Becky Lusch / May 7, 2018
Comment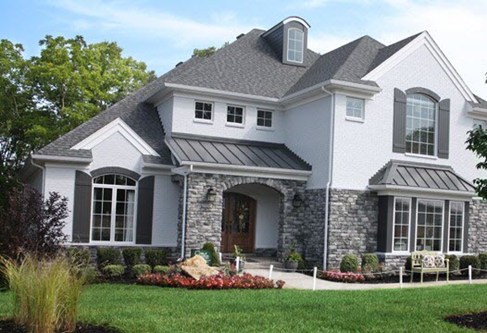 Considering New Construction? Why You Need a Buyer's Agent
If you've followed this blog, you know real estate inventory is low in the Louisville Market. New Construction is undeniably appealing for the new, pristine, custom finishing's as well as the inventory that is available. Most buyers appreciate the added perk that you won't need to make cosmetic or structural upgrades for years.
Builders provide builder's agents and they are available to help you with the process, but you should also have your own realtor from the start. You need someone representing your side. The Builder's Agent will always have the builder's best interest in mind; after all it is their job to get the highest price for the homes.
Start with your own realtor because the builder will be responsible for paying the commission and needs to know if you have an agent representing you. Some builders might refuse to pay your agent a commission if you don't register the agent the first time you visit with the Builder's Agent. YOUR realtor will help you get the most value for your money, with the least hassle and frustration.
Your Real Estate Agent might assist you with:
Negotiating Upgrades: Want upgraded counters or appliances? Your agent can help get extra perks, amenities, and upgrades. They can even negotiate paint color.
Financing: A builder typically uses one preferred lender, but your agent can make sure you're getting the mortgage that works best for your situation.
Overseeing an Inspection: An inspection can teach you invaluable information about your new home and save you thousands in the future. It can also find new-home defects that may hurt resale value. Don't be tempted to skip this step.
A Builder's Agent can be knowledgeable about the construction and available amenities, as well as the development and community. You just want to ensure you also have someone in your corner to facilitate the buying process.