Our Favorite Catering Services in Louisville
Posted by Becky Lusch on Wednesday, December 13, 2017 at 9:00 AM
By Becky Lusch / December 13, 2017
Comment

Our Favorite Catering Services in Louisville
One of the best characteristics of Louisville is the heritage of hospitality. Many of us grew up hosting and making memories around the dinner table, and while I still enjoy cooking and baking from scratch, I like to have the option of help when life gets hectic. Whether you have a work party or you're filling your home with friends and family, it's nice to offer homemade cookin' you're proud of.
Here are just a few places that excel in catering if you'd prefer to let someone else take care of the baking and cooking:
Heitzman's Bakery and Deli will surely have your guests drooling over their Yeast and butter rolls and seasonal cookies and cakes. My favorite is their Triple Chocolate Cake: 3 layers of brownie cake filled with fudge icing and topped with chocolate chips. This incredible bakery doesn't stop with the sweets and treats though. They have a full-service catering business that has been running for over 120 years! They think of everything so you can focus on your guests.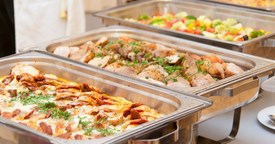 Paul's Fruit Market provides (fresh, made to order) trays, Boars Head Meat and Cheese sandwiches, and even offers a Holiday Menu currently. Prices start from $19.99, and you can trust that the produce will be fresh and burst with flavor.
If you'd like to spice up your party, Kingsley Meats and Catering, can provide the best in aged prime rib, fresh seafood, or Amish- raised poultry. They offer casual buffet or formal buffet catering services including side dishes and desserts to accompany the high-quality meat.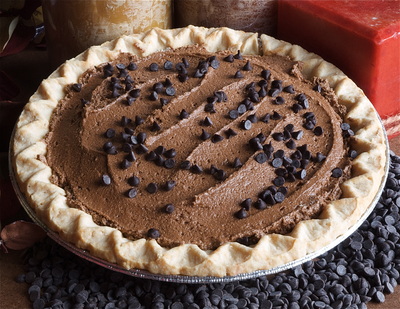 If you're in charge of the sweets, Homemade Ice Cream and Pie Kitchen is the place to call. They've been baking scratch made pies for over 30 years, and they have every flavor you can dream of.
We hope you enjoy your time with friends and family. If you have another favorite caterer not on the list, let us know. We'd love to try them out, and if you enjoyed the food from someone mentioned above, share it with us. We'd love to hear from you!