Tips For Moving with Toddlers
Posted by Becky Lusch on Wednesday, July 5, 2017 at 10:49 PM
By Becky Lusch / July 5, 2017
Comment
Tips for Moving with Toddlers
Congratulations! You're on your way to a new home, which can be very exciting, and daunting, especially if you have toddlers in tow. I recently moved with 17 month old twins and while I stressed (read: panicked) prior to the process, it went pretty smooth and it really wasn't bad. Read on if you're looking for tips to make the move easier on the entire family.
LISTING YOUR HOME
Declutter BEFORE you list! If you have friends or family in town, ask to store boxes and/ or unnecessary toys and baby items for a month of two. If you don't have family in town, you may want to consider using a storage unit. At the minimum, utilize storage space in your garage or basement, but keep your storage bins neat, clean, and uniform if possible.
Remove personalized items with your children's names, school, or family information. Remove photos, jewelry, cash, and prescriptions. This step is just to protect your family.
Do a little everyday. Start packing as soon as possible, and take it one or two boxes a day. This will ease your load and stress. Label the boxes with all of the contents (you don't want to miss this step. Unpacking is a much slower process with kids than you would expect so make your life easier by labeling what is in each box.)
Keep a laundry basket handy for showings. Throw toys, laundry, or anything else sitting out in the basket and toss it in your car before showings.
Talk to your kiddos. Even at a very young age, our babes understand what we are saying. Explain how exciting the new home will be and tell them why you're packing things up.
THE MOVE
Set your kid's rooms up first. The day will probably get away from you and you will not accomplish as much as you expected. Prioritize their rooms to ensure an easier transition and a smoother bedtime. Try to set it up as similar to the old home as possible.
Stick to the normal routine. Try your best to keep your tots on their same schedule. I promise, it will make everyone happier!
Childproof ASAP – Before the move if possible. Don't forget to cover the outlets, tie up mini-blind cords, anchor dressers, and install cabinet locks. It takes even longer to unpack and settle into a new home when you have a tiny tot emptying the cabinets you just put together.
Give yourself Grace! Carve out time to enjoy your new space with your family and be proud of your hard work!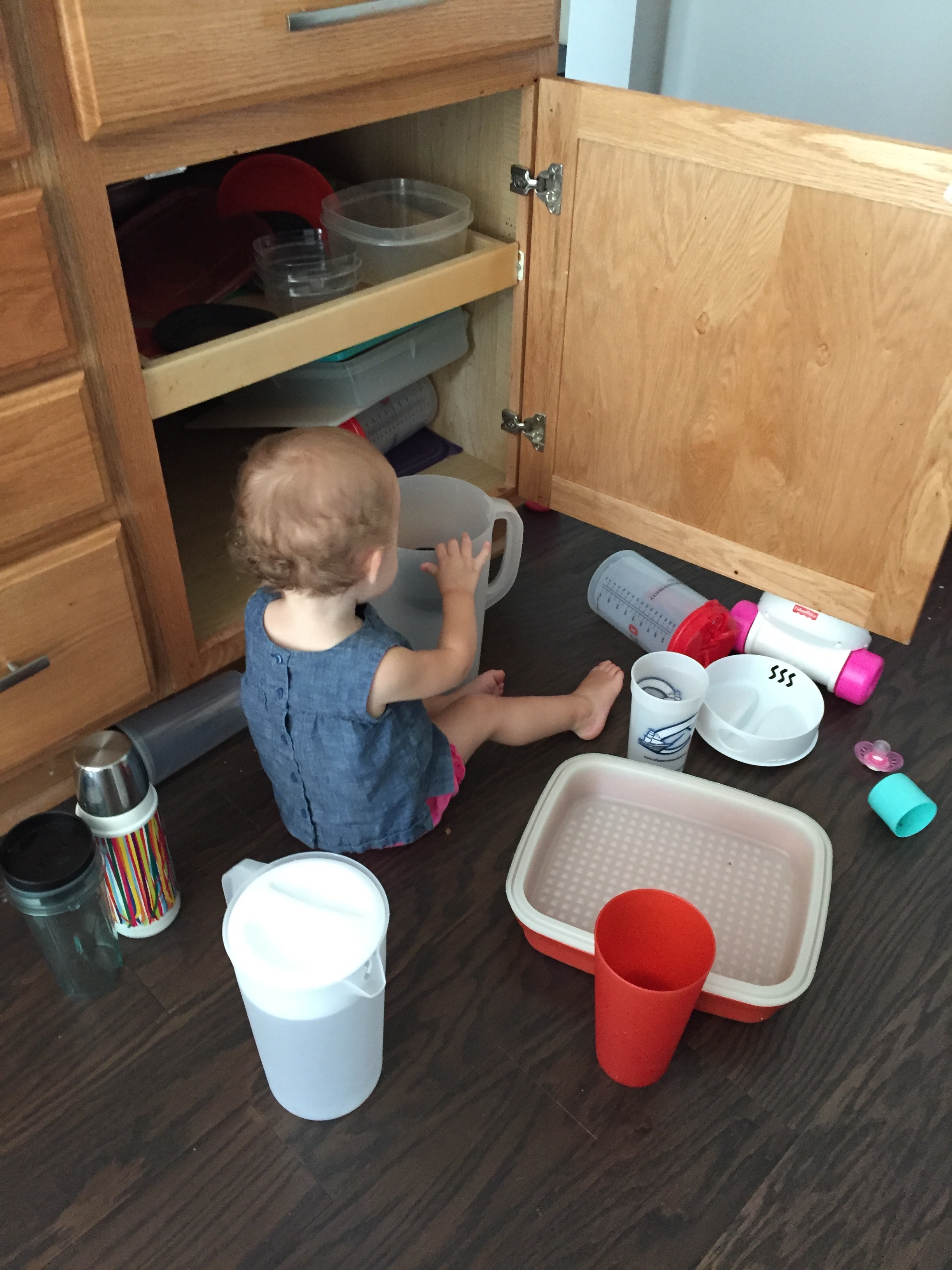 Written by Emily Reeves, daughter of Becky Lusch