Winter Family Fun in Louisville
Posted by Becky Lusch on Thursday, December 20, 2018 at 8:33 PM
By Becky Lusch / December 20, 2018
Comment
Winter Family Fun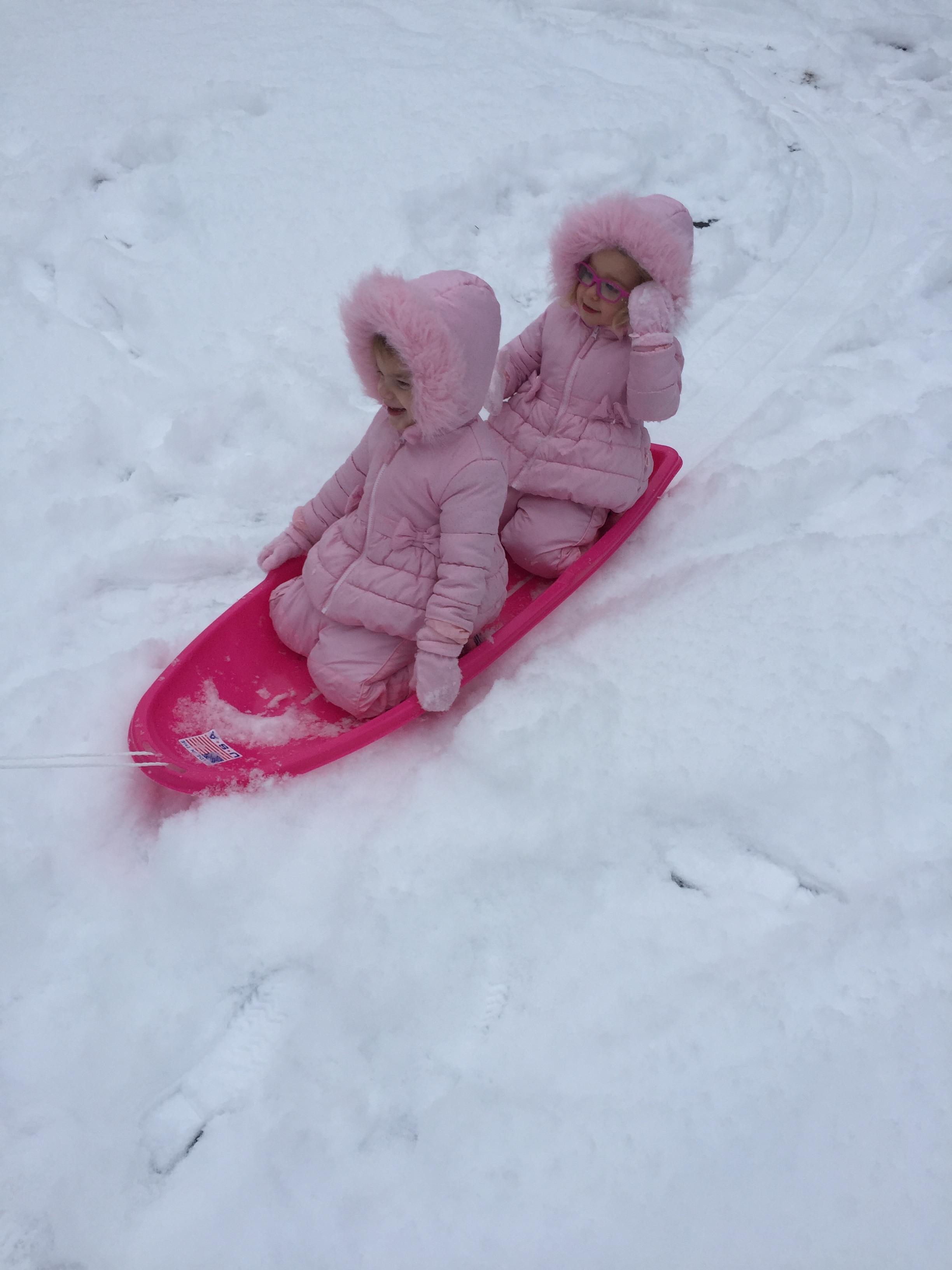 There are several options and fun activities for families during the Winter months in Louisville, KY. Of course there are plenty of things to do through out the year in Kentucky, but I wanted to focus on the winter months as school is almost out of session.
1.Go Sledding! Anytime the snow accumulates, families will be at the parks with sleds, taking advantage of the free fun. Cherokee Park is a local favorite slope, but you can find plenty of hills through out the city.
2. Hike in a Kentucky State Park. Bundle up so you'll be comfortable staying outside, but the winter can be a beautiful time to get fresh air and take in the scenic hills of Kentucky. Cumberland Falls State Resort Park in Corbin, KY is always a hit! When the skies are clear, you can even catch the moonbow, a lunar rainbow. The Garvin Brown Nature Preserve, located in Prospect is a beautiful 46 acre park sitting on the Ohio River. Siltstone Trail at Jefferson Memorial Forest is accessible from Mitchell Hill Road in Fairdale. This trail can provide and excellent workout and will give views similar to the Great Smokey Mountains.
3. Take a drive to the Corvette Museum. You'll discover classic cars, history, and a cafe in Bowling Green, Kentucky. It's 2 hours south of Louisville, and an hour north of Nashville making it a perfect stop if you're traveling south.
4. Go to the movie theater. Explore your local theater and you may even find $5 Matinee pricing. There are several family friendly films out including The Grinch and Mary Poppins Returns. If you check out Baxter Avenue Theater, you can even make the day of shopping and eating out in the Highlands.
5. Go Ice skating. Iceland Sports Complex and Alpine Ice Arena have been open for decades. Even thouugh these are indoor skating facilities, you will have a blast! Be sure to bundle up and check out local coupon books, mailers, or their websites for specials and coupons.
6. Soak up the Holiday Light displays. You'll want to prioritize this activity in December as most light displays come down at the New Year. The downtown display at Jefferson Square Park is stunning! Light Up Corydon in Historic Corydon Square is another charming display. You can even keep this simple, load up in the car with hot chocolate and drive around to enjoy the neighborhoods lit up.
We hope you enjoy this winter and explore all there is to do aorund Louisville. If you know of any must-see places, I'd love to hear from you!